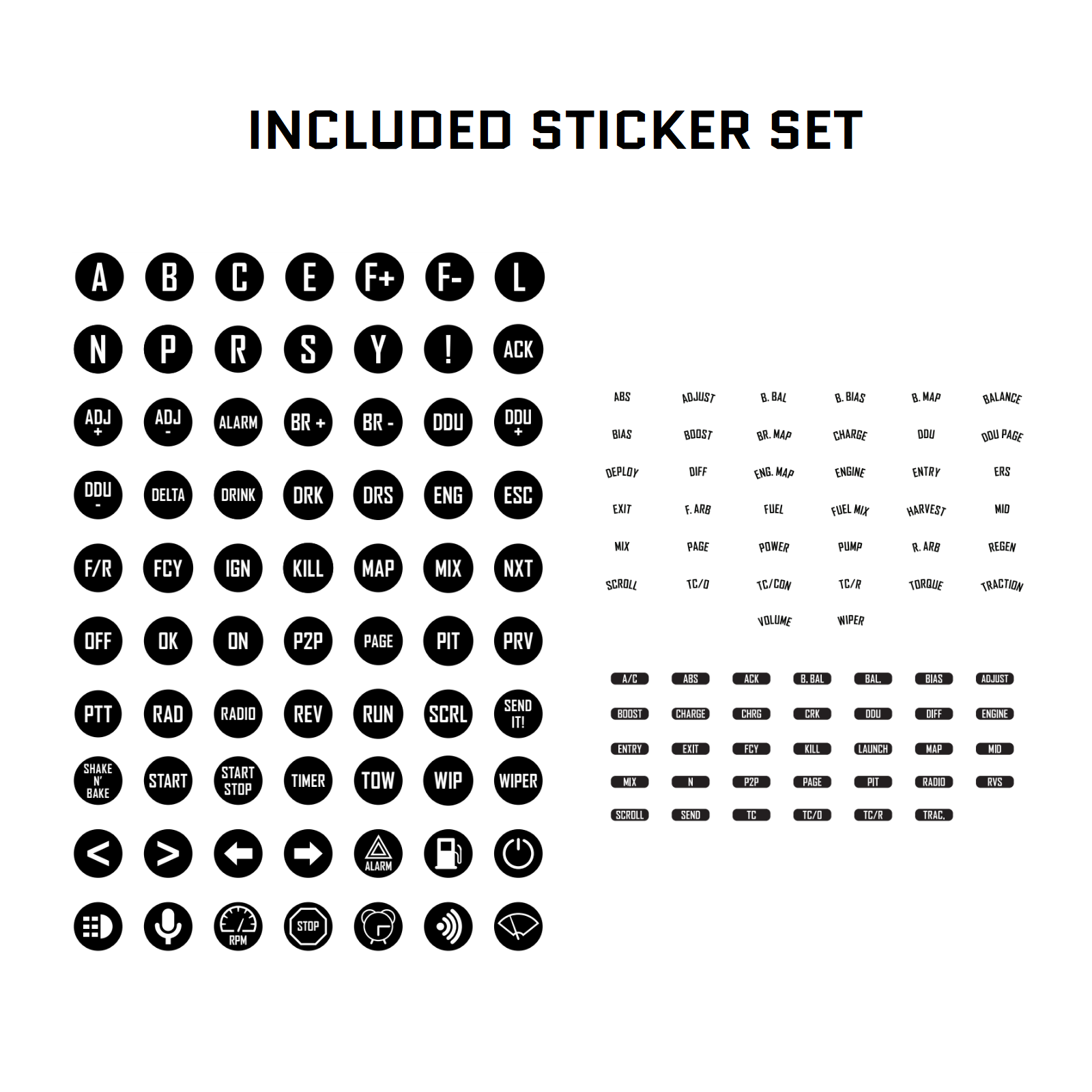 GRID MPX Sim Racing Steering Wheel
Utilizing our signature electronics and construction methods, along with the best components available, we are bringing our signature quality and feel available to a new price point. At 295mm, the wheel comes fully loaded with features as a standard no upgrade option needed package.
Estimated Shipping Date: Mid - End December
Highlights
87 Telemetry controllable RGB LEDs.

Motorsports grade electronics throughout
Full billet anodized aluminum construction
Adjustable clutches (dual, analog & switch)
The GRID MPX
The 295mm MPX (multi-purpose) wheel is here! Utilizing the highest quality parts available in a sim racing steering wheel. When every thousandth of a second counts, it is paramount to be able to retrieve data in the blink of an eye. By exploiting the use of our 87 telemetry controllable RGB LEDs, our first in the industry technology will constantly provide the data you need, while keeping your eyes on the track! Fear not, the R&D along with the many custom-designed and manufactured GRID components inside this wheel will last you for many years to come.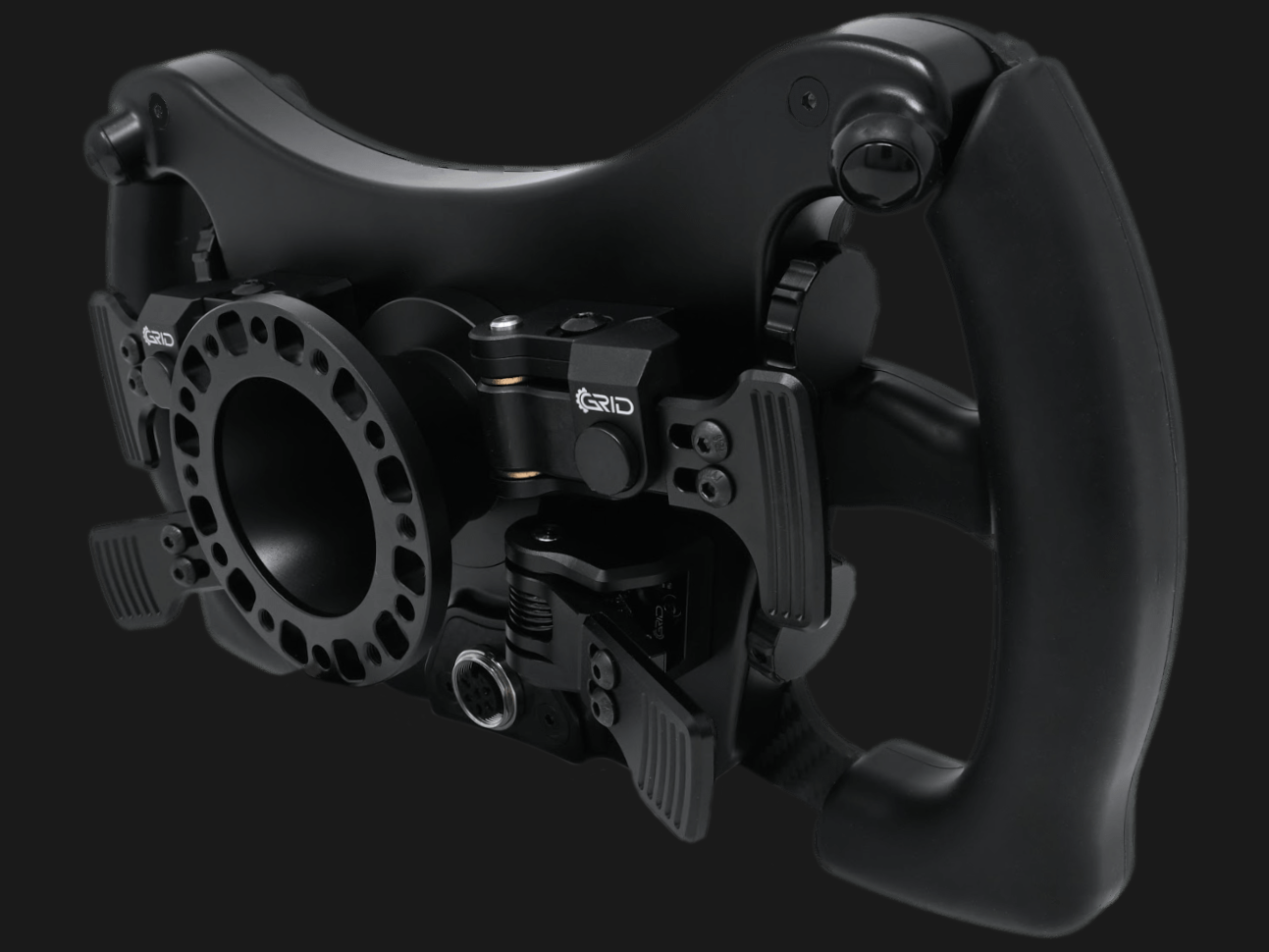 Attention to every detail.
By working alongside manufacturers and suppliers, we are able to custom order encoders, buttons, and other parts to our own industry-leading specifications. In-house testing and selection are done by testing a wide range of samples with various press and rotational forces. With the incredible amount of precision and effort we put into every detail of our wheels, you will benefit and thoroughly enjoy it every second it is used.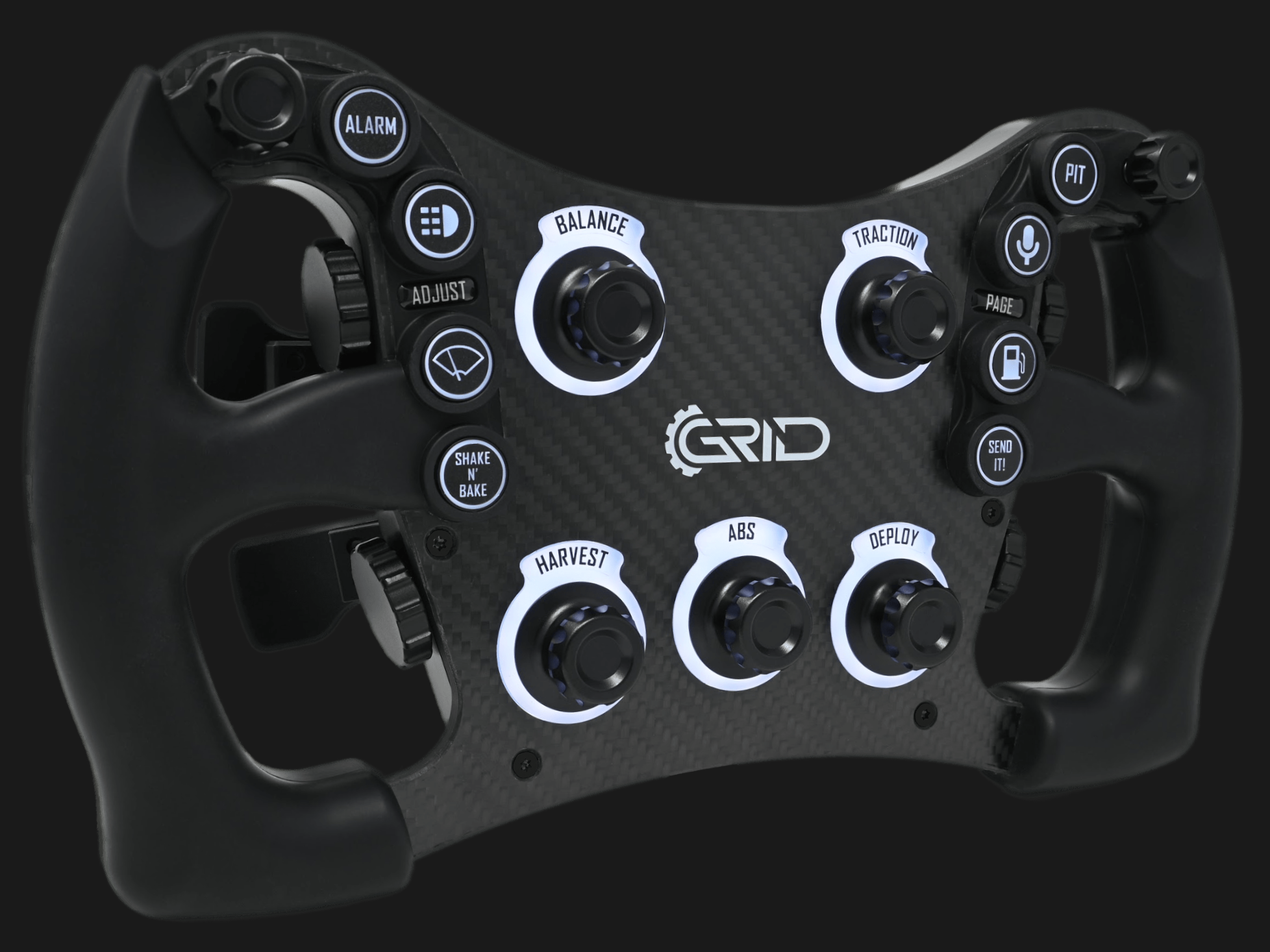 87 Programmable LEDs
Utilizing our first-in-the-industry technology, customize your wheel with one of 16.7M colors. Each encoder has 11 LEDs and each button has 4 LEDs that are individually controlled. Set your desired RGB effect such as a multi-color spin, fade or flash to provide you with visual confirmation for settings such as flags or pit-limiter. This enables every customer to set their own specific individual color preferences. Controllable via SimHub and our own software to be released soon.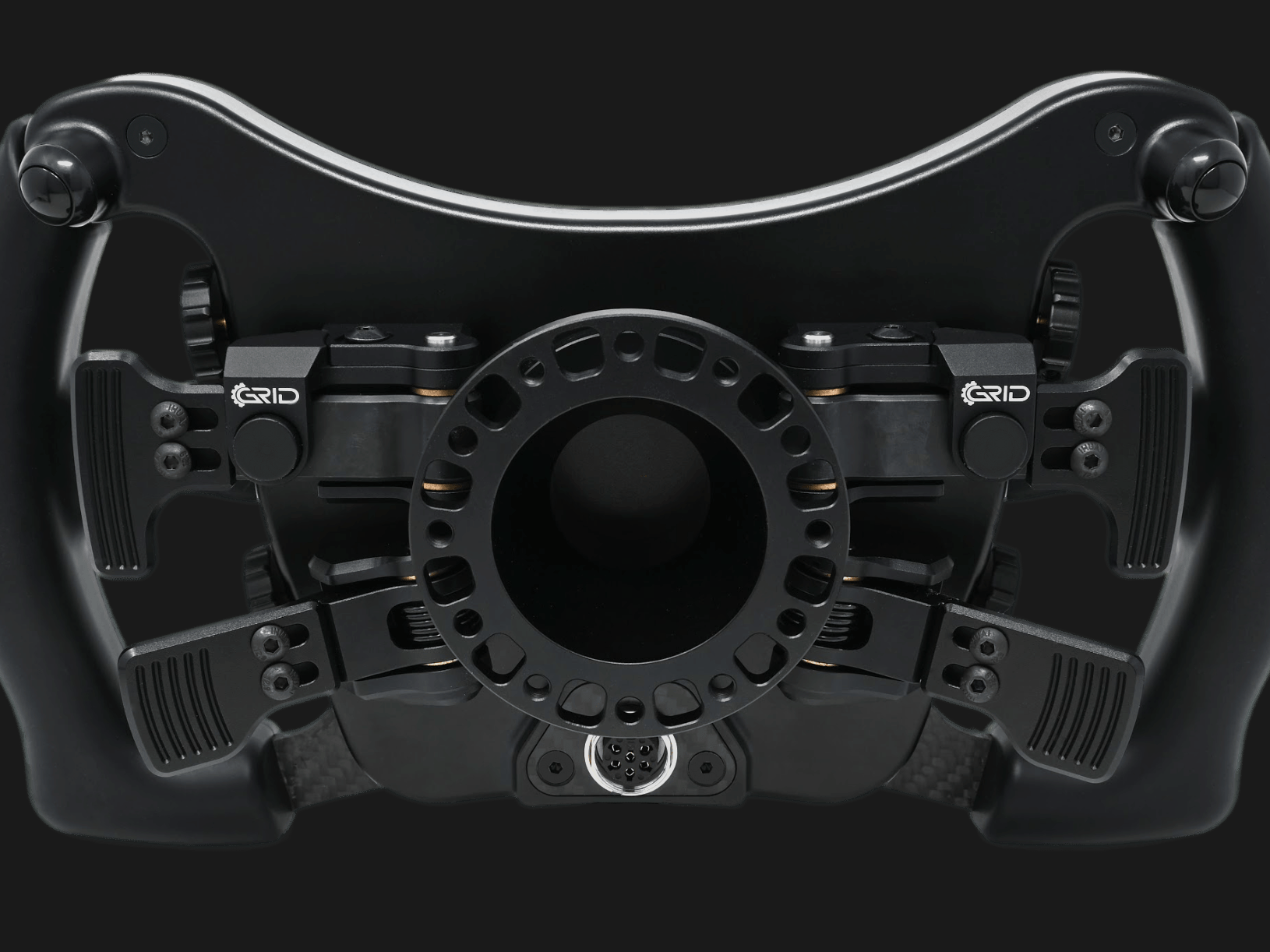 Full aluminum construction
The MPX is built with the highest quality control, construction, and FEA testing to shave weight while maintaining superior rigidity and is tested to meet the highest standards. The enclosure, shifters, clutches, paddles, hub adapter and other parts are all machined from high-quality 6061 aluminum. Our anodizing surface treatment has been selected through rigorous in-house testing for durability, longevity, and ease of cleaning.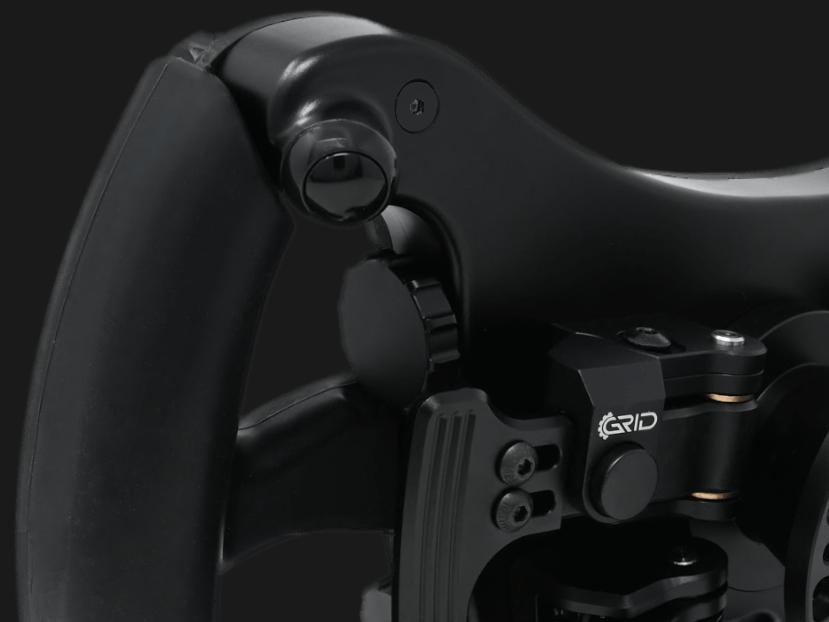 Rear Otto P9 Buttons
Need to quickly toggle a black box? Brake bias? These rear angle mounted Otto P9s are found in real life racecars and known to be one of the best buttons available on the market.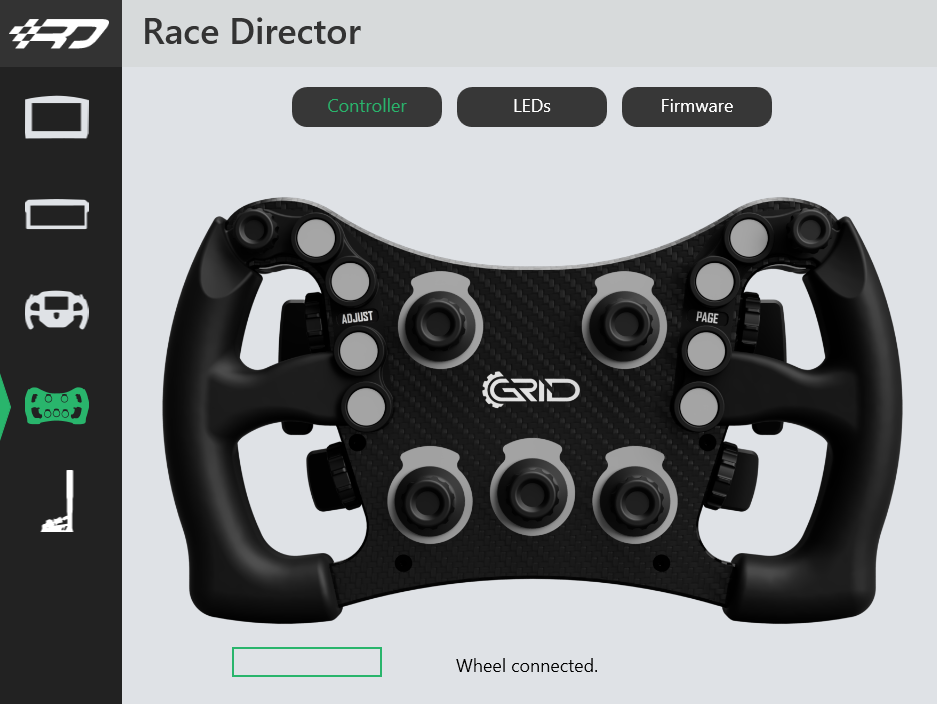 RaceDirector® Software
Included with any compatible Grid products, users can download and setup our user friendly software within minutes to control and customize the LEDs on your GRID MPX Steering Wheel.
Grips
Custom overmolded PU grips with an anti-static mixture
7-Way Switches
2x 7-Way switches - 1 in each top corner
Switches
8 x 650gf APEM switches (4 RGB LEDs per)
Encoders
9x ELMA custom spec encoders with push (11 RGB LEDs per on front)
LED's
87 Telemetry controllable RGB LEDs
Shifters
Our signature height and paddle mounting width adjustable single magnet paddle shifters
Clutches
Height and paddle mounting width adjustable clutches
Mounting
6 x 70mm hub spacer included - 50mm length
Software
Controllable via SimHub and our own software to be released soon.
Stickers/Decals
Custom sticker pack included for buttons, front encoders and side encoders
Compatibility
All PC wheelbases via USB