×
Notice: Windows 11 may report malware. The software is safe to use and this has been filed with Microsoft.
"Our software was designed to get your GRID products up and running as quickly and easily as possible, while still providing a depth of customization where it matters"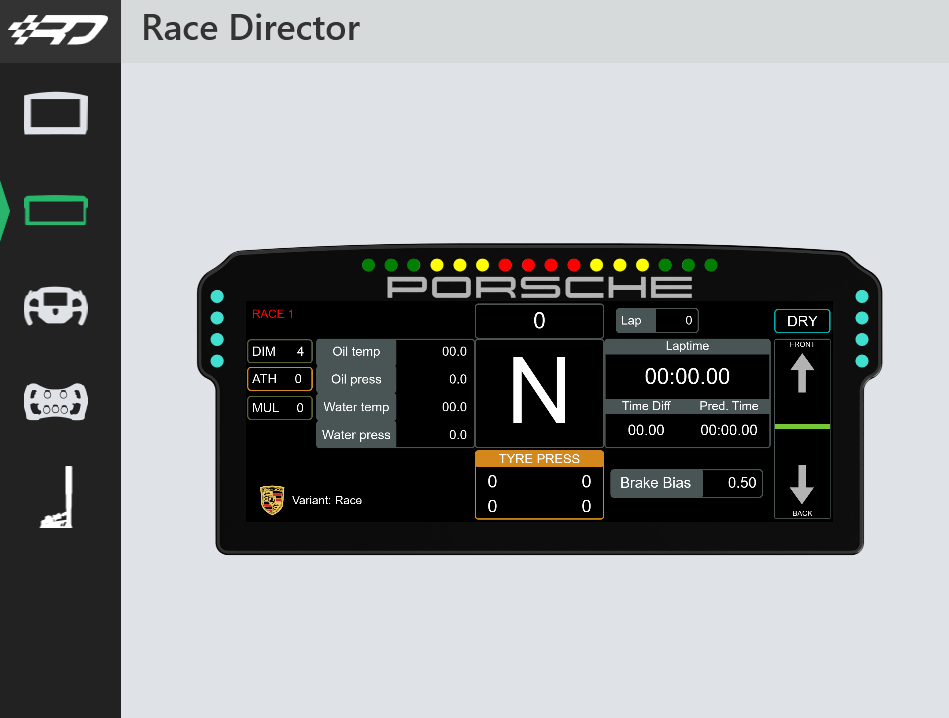 Everything in one place
Experience seamless control of your entire setup, including all your GRID Engineering and Sim-Lab hardware, with our RaceDirector® software. This powerful tool provides a centralized solution for managing your sim racing equipment, allowing you to fine-tune settings, configure buttons and switches, and create custom profiles.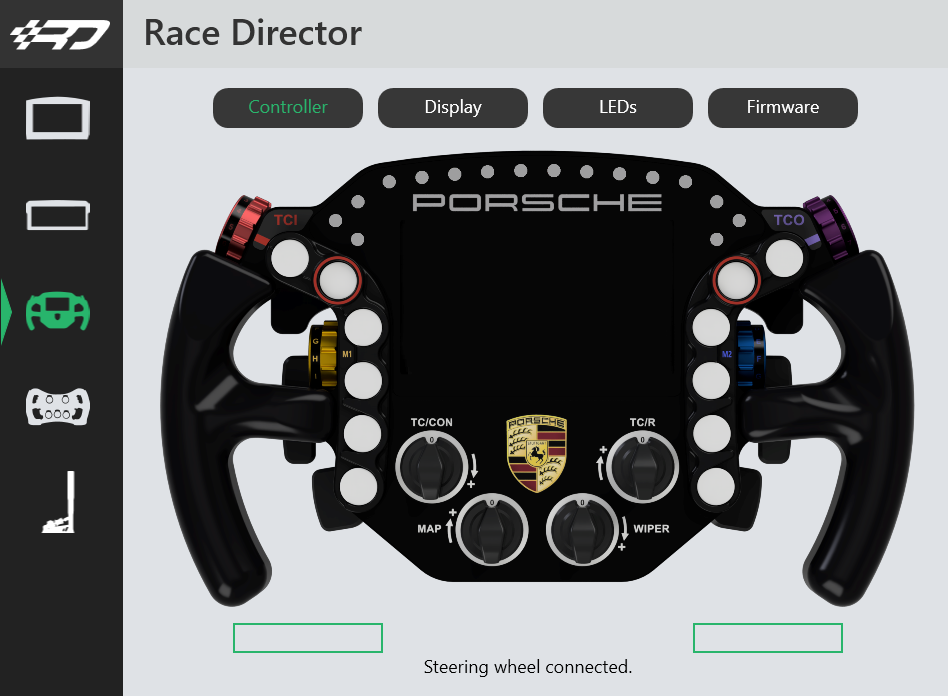 LED Customization
Customizing your LED configuration is a breeze with the ability to assign up to three functions per encoder or button. You can easily create and save your own profiles, or choose from the software's feature-rich default profiles. Whether you want to personalize your LED setup or take advantage of the pre-set options, the software offers a convenient and user-friendly way to manage your LED configuration.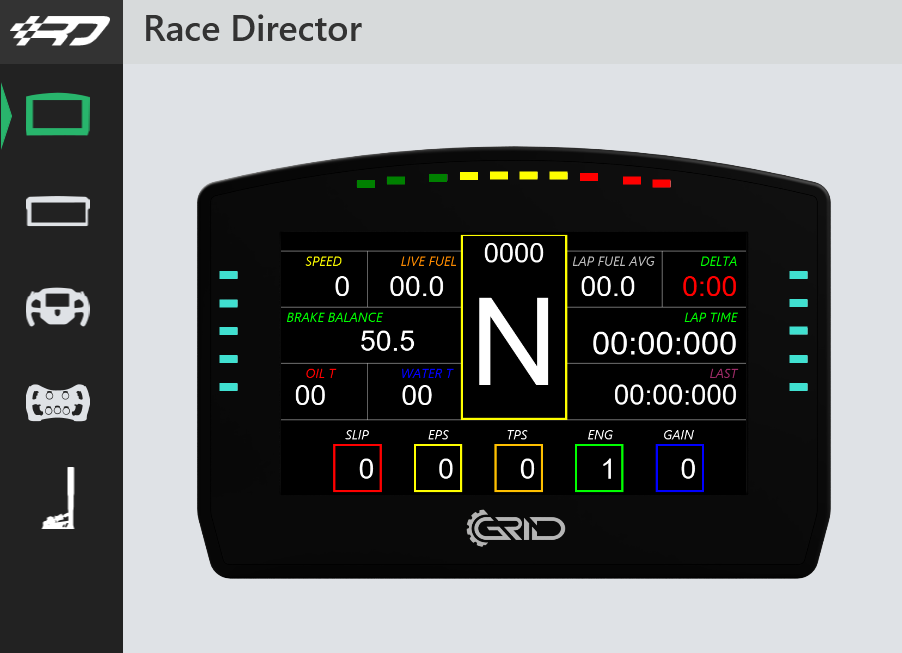 Clear dashboards
With a variety of dashboard options available for selection and preview, and even more in development, the software provides ample choices for your display needs. The setup guide for global settings is simple and clear, eliminating the need for complicated formulas.